Granite is one of the most popular natural stones for its durability, low maintenance, and elegant appearance. It has been used for centuries in construction and decorative purposes, and its timeless beauty continues to attract architects, interior designers, and homeowners alike. If you are planning to incorporate granite into your space, you may be overwhelmed by the vast selection of colours and patterns. Here are the top seven trending granite varieties you should consider for your project.
Top 7 Trending
Granite Varieties
Black Galaxy Granite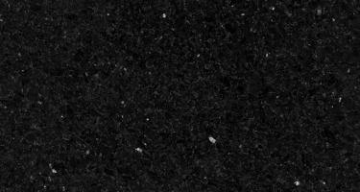 Black Galaxy Granite is a mesmerising black stone with golden flecks that resemble a starry night sky. This stone variety is quarried in the Ongole region of India and is highly sought-after for its striking appearance. This granite's unique and luxurious appearance is attributed to the presence of small golden flecks. Thanks to its versatile look, it is perfect for countertops, backsplashes, and flooring in modern and contemporary spaces.
Black Marquino Granite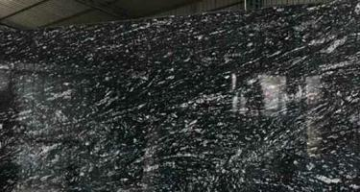 Black Marquino Granite is an exotic black granite with a pinkish background that adds depth and character to any space. With its distinctive texture that closely resembles the tiger's skin, this stone exudes strength and elegance in equal measure, making it a rare and exclusive choice for any space. The stone has a polished finish that enhances its natural beauty and adds a touch of sophistication to any interior. Consider using it for kitchen countertops, fireplace surrounds, and accent walls.
Crystal Yellow Granite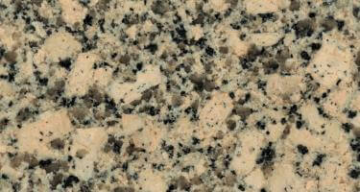 Crystal Yellow Granite is a stunning yellow stone with white speckles that add a dynamic contrast to its bright colour. This is one of the most sought-after granite varieties in India, perfect for adding warmth and cheerfulness to any space. It has a polished finish that makes it shine like a crystal and adds a touch of glamour to any design. It looks great on kitchen islands, bar tops, and bathroom vanities.
Imperial White Granite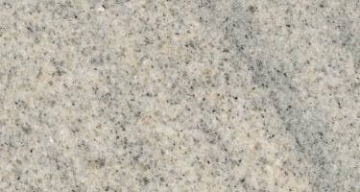 Imperial White Granite is a classic white stone with subtle grey veining that adds depth and elegance to its pure appearance. It is one of the most loved granite varieties among homeowners due its cool and calming presence and is highly versatile for its neutral colour and timeless beauty. The polished finish makes it easy to maintain and enhances its natural lustre. Use it in any design style for kitchen countertops, bathroom walls, and flooring.
Nurelle Grey Granite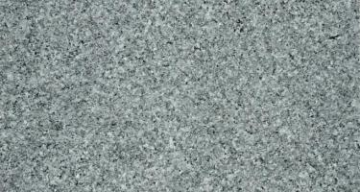 Nurelle Grey Granite is a sleek grey stone with white and grey flecks that add texture and interest to its smooth surface. Its unique look is a modern version of typical black-and-white types of granite stones and is perfect for adding a touch of sophistication and modernity to any space. It has a honed finish that gives it a soft and velvety feel and makes it suitable for indoor and outdoor use. Use it for kitchen backsplashes, pool decks, and outdoor kitchens.
Desert Cream Granite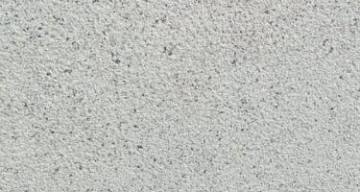 Desert Cream Granite is a warm beige stone with brown and grey veins that add depth and complexity to its creamy colour. This granite variety is quarried in India and is perfect for creating a cosy and inviting atmosphere in any space. It has a polished finish that enhances its natural beauty and adds a touch of elegance to any design. Consider using it for fireplace surrounds, bathroom walls, and outdoor patios to create a soothing effect.
Blue Dunes Granite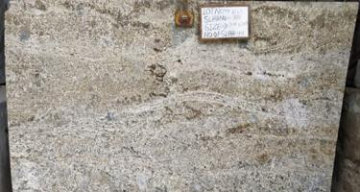 Blue Dunes Granite is a captivating blue stone with waves of beige and grey that resemble ocean waves on a sandy shore. This granite variety is quarried in the Indian state of Rajasthan and is highly prized for its unique and eye-catching appearance. The stone has a polished finish that brings out its natural beauty and adds a touch of serenity and tranquillity to any space. It is ideal for kitchen countertops, bathroom walls, and accent walls.
Explore A Huge Selection of Beautiful
Granite Varieties
If you're looking for high-quality granite stones for your construction or renovation project, look no further than Quality Marble Exports (India). With a huge selection of beautiful types of granite stones, you're sure to find the perfect stone to suit your taste and budget.
Whether you're looking for classic white or bold black granite with golden flecks, we have it all. Our natural stone varieties are sourced from the finest quarries around the world and are guaranteed to add a touch of natural beauty and elegance to any space.
Explore our vast collection of granite stones today and discover the perfect stone for your project. Contact us now to learn more about our products and services, and let us help you create the space of your dreams with our beautiful granite varieties.