Have you been thinking about renovating your home or commercial space using natural stone? Over the last couple of decades, India has gained global popularity for its natural stones. It is estimated that the country produces 27% of the world's natural stones. They are fancied worldwide because they are eco-friendly, natural, aesthetically appealing and can fit any decor background. The highest quality granite tile, marble tiles, other natural stone tiles/slabs come from the quarries of North and South India. These mines produce them using advanced quarrying processes and techniques.
As leading granite and marble suppliers, Quality Marble Exports (India) has such quarries from where premium quality natural stones are extracted. Discover some of them below!
The Highest Quality Natural Stones of North India
Northern India is known for quarrying some of the best varieties of natural stones. The state of Rajasthan is especially world-famous for the most beautiful varieties of marble and sandstone. Here is a look at some of them.
1. Rainforest Yellow Marble
Rainforest marble is an elegant form of marble that is characterized by different pattern hues of brown, gold and green. This yellow marble is quarried at Village Vidhasar in district Bikaner in Rajasthan. It can be customised into marble tiles and slabs for different applications.
2. Emerald Green Marble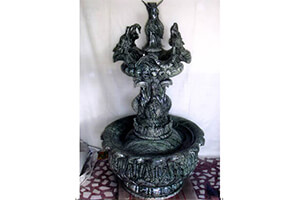 This form of green marble that shows off a green gem-like look is mined at Keshariyaji, Udaipur, Rajasthan. It works best for both interior and exterior decor, especially for decorative accent walls and sculptures.
3. Onyx Pink Marble
The Onyx Pink is a pink pattern stone that can occur on different backgrounds such as grey and white. It can be used for decorations and construction. In India, it is quarried at Salumber District, Rajasthan.
4. Maharaja Black Marble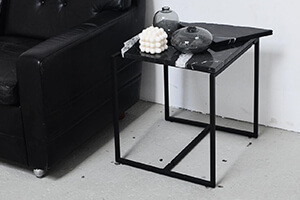 This black marble is one of the most aesthetically appealing forms of marble. Maharaja Black Marble is also known as Dhari Black or Haveri Black is a decorative tile that has a black background with white and golden streaks. It can be found at Dhariawad, Rajasthan, North-West India. This variety is mainly loved in the form of marble flooring and a side table.
5. Rainbow Sandstone
Rainbow Sandstone features a wide range of colours from orange, red and purple that's why it's called a rainbow tile. The stunning colours will liven any space either indoors or outdoors. It is found at Village Khatu, district Nagaur, Rajasthan state.
6. Dholpur Pink Natural Sandstone
This is a sedimentary rock that is naturally pink in colour. It is a favourite among interior designers since it evokes emotions of intimacy. It is a native stone mined from Bansi Paharpur, District Karoli, Rajasthan.
7. River Blue Marble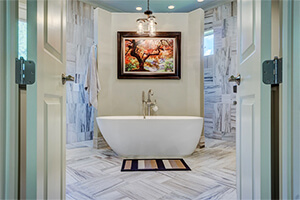 This natural stone is one of the most beautiful forms of white marble. River Blue Marble is quarried at Rajasthan in North-West India. It features a bluish-white slab with brown and grey lines. This marble is best for kitchen countertops and flooring.
8. Raj Green Natural Sandstone
Raj Green Natural Sandstone is a visual appealing variety of sandstone. The brown, orange and grey colour hues featuring green shades make it an ideal tile for pavements. It is quarried at district Bundi, Rajasthan.
The Granite Tile Of South India
South India has made a name for itself when it comes to mining and supplying natural stones especially granite. The region is famous for its wide range of granite colours available. The destination is mainly divided into four key quarry mines: Telangana, Karnataka, Andhra Pradesh and Tamil Nadu. As one of the top granite suppliers, we offer a wide range of options. Some of the most sought after stones are listed below.
1. Absolute Black Granite
If you are a lover of black aesthetics then this black granite from South India will do wonders for your decor. It is the most popular variety of black granite not only in India but the world. This pitch-black granite is extracted from the quarries of Warangal, Khammam, Chamrajnagar in Andhra Pradesh.
2. Black Forest Granite
It is the second most popular black granite in India. The Black Forest has a dark background characterized by white veining that sparkles when the light illuminates. It is mined in different quarries of South India.
3. Imperial White Granite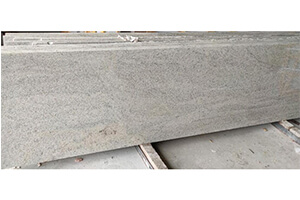 Are you thinking of going neutral? Then the Imperial White granite is a great choice to live up to your theme. The light background is a great fit for fireplaces, countertops and staircases.
4. Tan Brown Galaxy
This is the main natural stone mined at Karimnagar, approx 750 km from Hyderabad, Andhra Pradesh, South India., Tan Brown Galaxy is a great piece for your kitchen and bathroom decor. Its unique black and brown base with chocolate-hue specks make a stunning choice for both traditional and modern homes.
5. Multicolour Red Granite
This variety of granite comprises red background and blue veins. It is mostly mined and is located at Kanakpura mines, approx 140 km from Bangalore, Karnataka, South India. It suits both dark and light interior as well as exterior themes.
6. River White Granite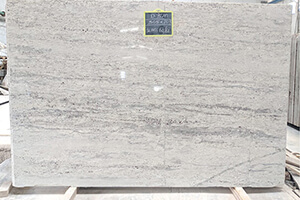 This coloured white granite is mainly mined in Tamil Nadu. The white background consists of grey and sometimes burgundy patterns. It works both for white and dark aesthetics.
Quality Marble Exports (India) offers all the above varieties of natural stone from different quarries of North and South India. Beyond that, we offer custom size tiles and slabs of varying thickness, shape and edge profile. If you are looking to install natural stone in your residential or commercial property, connect with us for the best quality and best price!