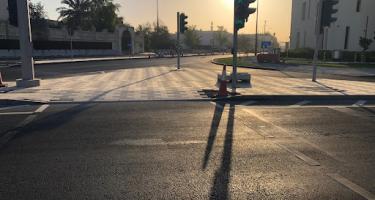 As the 2022 world cup tournament draws closer, the Government of Qatar is rounding up with the preparations for the world cup competition after 12 years of winning the bid to host the tournament. As part of the preparation, there has been the construction of seven new stadiums, which include the 80000 capacity Lusail Stadium, opened five-lane highway, and a multi-billion dollar metro system for connecting fans between the stadiums, to mention a few. The world cup final competition is scheduled to be held at the spectacular Lusail Stadium on Dec 18. The Government of Qatar has ensured to maintain maximum aesthetics and durability with the construction of all its structures.


All About QM Experts (India) Contribution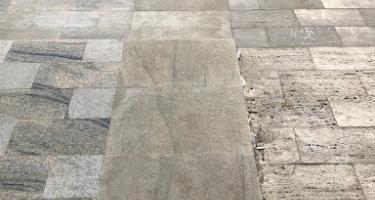 As we eagerly wait to see the glorious beginning of the world cup in Qatar, we conclude our four-part series with the full reveal of our contribution to the event.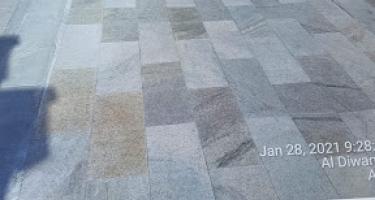 Quality Marbles Exports (India) supplied popular Grey Granite in honed, flamed, and bush-hammered finish to the A-Ring Beautification Project. As a leading provider of customized stones, we supplied granite tiles with 4 cm thickness for installation on external pavements in the city of Doha.
The project began in the year 2020 with the dispatch of the first set of finished stones in record time. The bulk-container shipment was planned ahead of time to ensure the project is accomplished as required by our clients. Over 100,000 sqm of granite was delivered for installation at different locations.
The A-Ring Beautification Project is one of the most extensive projects of the Public Works Authority to transform the landscape of Doha City for a grand welcome of the Qatar World Cup. The project encompasses the transformation of the entire pavements, curbs, and walkways of all the streets in Doha with Grey Granite from Quality Marble Exports (India). While the first phase has been executed by us, the subsequent phases are in progress.
Natural stones have the innate quality to transform the aesthetics and functions of cities and states. And we take pride in being significant contributors to such innumerable projects worldwide. We will continue to extend our services with the aim of exceeding our clients' satisfaction in all aspects possible.
Our projects cover the scope of exclusive residential applications, elements of landscaping, hotels, resorts, renovation of buildings, and unique crafting of stones. Our products include a wide variety of granites, exotic stones, sandstones, marbles, slates, limestone, and stone crafts. Our products are manufactured in various designs and according to our client's specifications.
We will continue to maintain our legacy and reputation by maintaining the quality and standards of our products, services, and our relationships with our various esteemed clients all over the world.
If you are planning such a massive beautification project, look no further. Quality Marble Exports (India) has vast experience of accomplishing such projects as per client requirements.
Get in touch with us today and experience the bliss of our trademark!